Ladies / Family Hike
March 24th, 2018
Ladies / Families, come hike Eagle Rock Trail via the PCT in Warner Springs, CA. We will meet at 8am at CCC and carpool to Warner Springs. It is approximately 6 miles, out and back, a moderate trail with 800 ft elevation gain. Carry water and your lunch, we will eat at the rock. Dogs and horses are welcome too. Not appropriate for strollers, but I have seen 5 year olds hike this trail. Any questions, contact kelly@ccesco.org.
Work Day
March 24th, 2018
We need to bust out some concrete at the church and prepare a spot for planting vines. If this is something up your alley sign up and join us in this church work project.
Bring your favorite pair of work gloves and an empty stomach (we'll have breakfast burritos) and we'll have a good time working hard and fellowshipping together.
Make sure to sign up so we know who all is coming. If you have any questions email Nick Burt at nick@ccesco.org
Hope to see you there!
The Lords Table
March 29th, 2018
This is a special night of worship, prayer and communion. 6:30pm in sanctuary.
Good Friday Service
March 30th, 2018
Come join us for our Good Friday service, March 30th at 12pm for a time of worship and teaching from Gods word.
Women in the Word, Evening Bible Study
April 4th - April 11th, 2018
Beginning January 17, 2018, from 6:30 pm - 8:00 pm, we will be digging deeper into God's Word together and learning how to better study the Word with both our hearts and our minds. We will be reading Women of the Word by Jen Wilkin, followed by our own study in the book of Colossians and Philippians. Order your book at https://www.amazon.com/dp/B00IFG0844 Other than that, you will need your bible, a pen and some paper. Contact Kelly at kelly@ccesco.org with any questions.
Women's Retreat
April 6th - April 8th, 2018
$30 - $80
We will be spending time in the Word and prayer and fellowship with Psalm 119 as our launching pad. Cost is $80 which includes 5 meals. Saturday hike is optional. We will be staying at the Virginia House at Camp Joy in Julian, CA. There is a day only option as well for $30, which includes 3 meals. The Saturday schedule will be breakfast at 9:00 am, followed by worship, devotions, fellowship. Lunch at noon. Fellowship or hike options for afternoon. Dinner at 5:30 pm followed by worship and devotions. You should be ready to head home no later than 8:00 PM.
Newcomer's Lunch
April 8th, 2018
New at Cross Connection Church? Come Sunday April 9th at 1pm after our third service to meet our Pastoral Staff and hear from Pastor Miles all about our church. No cost, we hope to see you there! Location is TBA, when you sign up you will receive and email or phone call with the location the week before the lunch.
EscoYouth Glow Zone Night
April 11th, 2018
$0 - $25
We are going to Glow Zone in Vista ( http://nc.glowzone.us )on April 11 from 6:30 to 8:30. They have the Skyscraper ropes course, a ninja course, rock climbing walls, bazooka ball, the drop slide bumper cars and a pole walk. The cost is $25($10 off the normal price) and covers all activities. You will need a glow zone permission slip and make sure you wear closed toed shoes.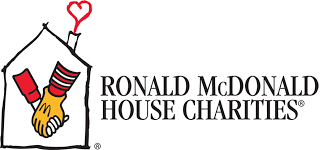 Ronald McDonald House Dinner Service
April 21st, 2018
Prepare and serve food to families of patients at Rady's Children's Hospital. Families are welcome to serve together, children are welcome but must be 8yrs and older. Meet at Cross Connection Church at 2:30pm and carpool down. We will return around 9pm. 12 spots available.
Men's Catalina Bike Packing
April 26th - April 29th, 2018
$205
Men, do you love biking and camping? Join Pastor Mark April 26th-29th on an epic trip to Catalina Island where you will be mountain biking the island, camping and having a great time.
Here is the itinerary:
Thursday April 26th: 5:30 am- Meet at Cross Connection to load bikes and gear 6:00 am- Depart for San Pedro 7:45 am- Arrive at San Pedro Catalina Express ferry landing and check in. (they have breakfast available ) 8:30 am- Board the boat. 10:00 am- Arrive in Avalon harbor, unload and ride to the Catalina conservancy office to pick up bike permits. 11:00 am- Load bikes and gear onto Randy's trailer and travel to the east summit drop off point then ride to airport. 12:15 - Arrive at airport and have lunch then depart for Little Harbor . 2:00pm- set up camp at little harbor and do beach stuff then dinner
Friday AM: Breakfast, hang out, and pack up. 11:00am or so head for Two Harbors for lunch and resupply then on to Parsons Landing campsite. Spend the night at Parsons Landing
Saturday: spend the day doing rides, fishing etc Sunday AM: pack up and travel to two harbors for lunch and boat ride back to San Pedro.
205$ per person for boat, Randy's ground transport and campsites. Does not include Catalina conservancy membership for bike permits which you have to buy independently.